Bereavement Committee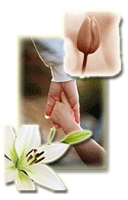 Our Bereavement Committee provides support to parishioners in time of need when they are mourning the death of a loved one.

Our committee helps coordinate and serve a reception at our Parish Center in Sackets Harbor following a funeral liturgy at St. Andrew's Church.

If you are willing to help prepare a meal, serve a meal or provide a dish or dessert and/or help with the clean up to help your fellow parishioners in their time of need, please call our Parish Secretary at 782-1143 so that she can place your name on our call list.
---
Saint Andrew's Church


Corner of East Main and Woosley Streets
Sackets Harbor NY
Phone: (315)782-1143
Fax: (315)782-0231
Email: icses@twcny.rr.com
---
Secretary
Tina Froedtert
---
Saturday Masses
4:00 PM - SA, Sackets Harbor
5:30 PM - IC, Brownville

---
Sunday Masses
8:30 AM & 10:00 AM
IC - Brownville
-
11:30 AM - SA, Sackets Harbor

---
Daily Masses
9:00 AM on M, W and F
IC - Brownville
-
9:00 AM on T and Th
SA - Sackets Harbor
---
Reconciliation
Saturdays at 3:30 - 4:00 PM
SA - Sackets Harbor
-
Saturdays at 5:00 - 5:30 PM
IC - Brownville